What is a Contract Manufacturer?
A contract manufacturer allows you to outsource some or all of your production and assembly so you can focus on the other core aspects of your business. While this is a simple definition, RSP understands that being a contract manufacturer is anything but simple. The relationship is much more than a contract; it is a partnership based on trust.
Outsourcing for Cost Reduction
Outsourcing your project with a contract manufacturer, such as RSP, allows us to control manufacturing costs to benefit your business. We use both Chinese and U.S. facilities to ensure costs are kept at a minimum for all products we manufacture.
From Start to Finish, We are Here to Help
At RSP we are much more than clever slogans and cute words. When we offer Turnkey Manufacturing services, it means that from prototyping, to product design, to packaging and shipping, we will be with you every step of the way. We don't expect you to take our word for it though. As entrepreneurs, inventors and forward-thinkers we know that what really matters are the results, and in our case they speak for themselves.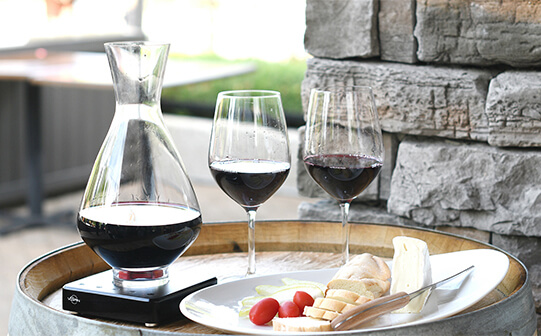 In 2017, RSP was contacted by Bevstir Innovations to discuss the manufacturing of their newly patented wine aerating product, the vSpin. Using proprietary magnet technology, the vSpin would revolutionize the decanting process, slashing the time from 20-30 minutes to under 5. Our clients, veterans of the restaurant industry, knew they had a successful product concept but now needed to take their vision and transform it into a realized product. Working with only very basic prototypes, RSP stepped up to the challenge.
Bevstir was assigned their very own dedicated project-launch team made up of engineering and product development staff from our U.S. and China offices. Thus, we were able to offer virtually 24-hour accessibility. Packaging needs, material specs, customer objectives and price targets were all discussed in minute detail to offer the most comprehensive service. Just 8 months after project launch, RSP was able to take a 2-dimensional concept and offer a production ready unit. Bevstir's success didn't' end there...vSpin recently won the German Design Council's 2018 Design Award!
This is what it means to manufacture dreams into reality with RSP. To learn more about our work with Bevstir, check out our case study.
Why Do Clients Choose RSP as Their Contract Manufacturer?
RSP is a dynamic and growing company with hundreds of customers located around the world. We have been recognized for rapid growth as a member of the Inc. 5000 list (2017). Products we produce have won multiple awards for design and advanced technology development. While it would benefit us to showcase these award-winning products, we value our clients' privacy and are committed to protecting their intellectual property.
To be a successful contract manufacturer, a company must not only deliver a great product but also become a valued partner. Here are some of the advantages of partnering with RSP:
Over 50 years of experience manufacturing in the USA and China
Help managing a project from design to manufacturing to logistics
America-based project teams
150+ team members
15+ engineers on staff
Full transparency
Open-door policy welcoming visitors at all our facilities
ISO13485 – medical quality molding silicone & plastic
FDA registered medical device manufacturing
(2) ISO 9001–controlled facilities in China
What Services Does RSP Offer?
As a single-source full-turnkey partner, we offer the following services:
Engineering / Design Review
Prototyping / Ramp Up / Production
Contract Assembly Work
Packaging / Logistics / Warehousing
Order Fulfillment
In other words, we do it all! These offerings enable us to control the quality, timing and pricing of your project.
However, we also recognize that not all of our customers desire start-to-finish Turnkey Manufacturing. That is why at RSP, we pride ourselves on offering flexible involvement in the step by step processing of your immediate and projected business needs.
---
Video: Do you have a great idea?
---
What should I expect from RSP as my Contract Manufacturer?
At the outset of your project, you are assigned an engineering and design team that will work with you every step of the way. Our team-based approach increases product quality, decreases cost and improves efficiency to reduce lead times. Our team approach matches every project with a group of experienced project managers, purchasing experts, mechanical engineers and quality engineers.
Our team will conduct a design review up front, work with you at every stage of development, and then fully inspect and test every unit to guarantee each one meets customer design and performance specifications prior to shipping.
After manufacturing thousands of products over the years, we have experience and expertise in a wide range of markets including consumer, medical, automotive and industrial.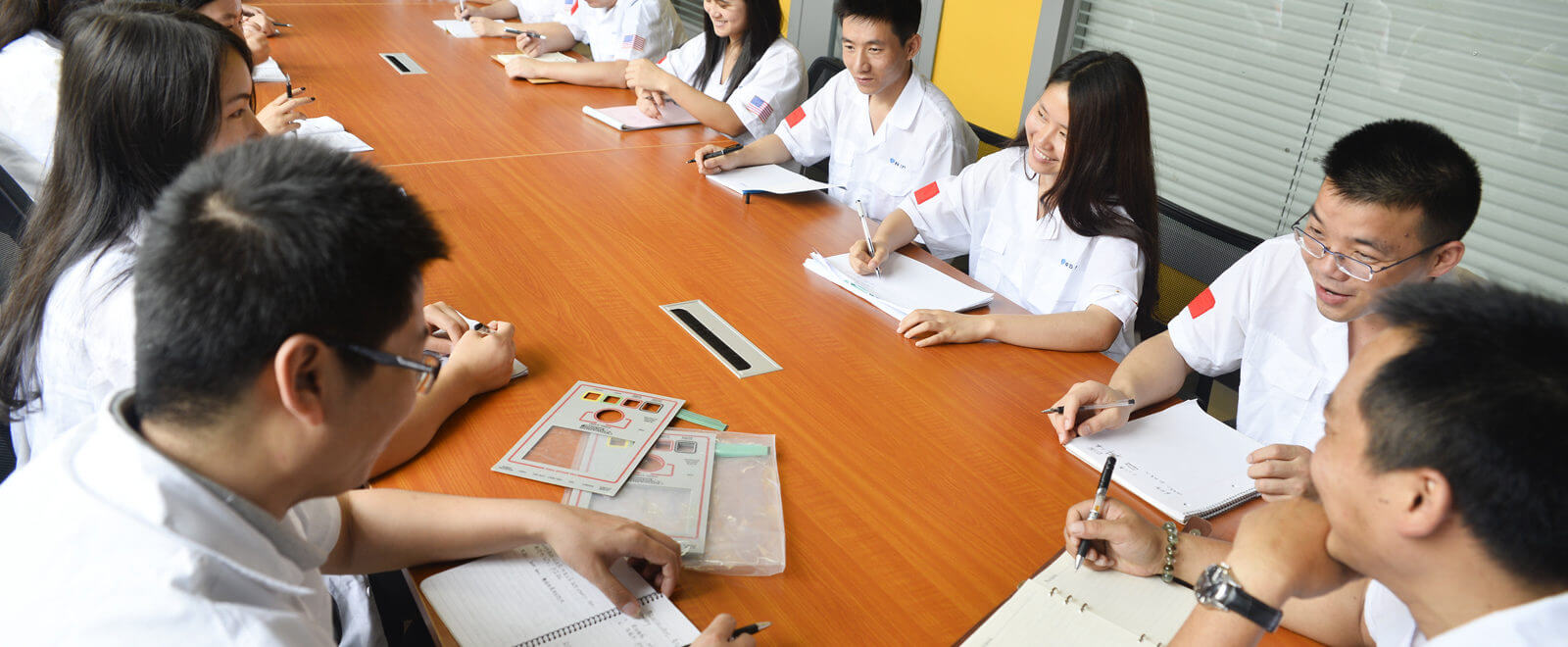 Where Will My Product Be Created?
Our corporate headquarters are located in the greater Milwaukee area. We also fully own and operate two facilities in China. This sophisticated international supply chain enables us to strategically operate specific production processes to meet your quality, timing and price expectations. All locations fulfill core processes such as shipping, engineering, quality control, and assembly, and specialize in the following:
Screen Printing
Digital Printing
Flexible Printed Circuits
Laser Cutting
Die Cutting
Warehousing
Order Fulfillment
Contract Assembly
Packaging
Silicone Molding
Screen Printing
Digital Printing
Flexible Printed Circuits
Laser Cutting
Die Cutting
Plastic Injection Molding
Plastic Tooling
Sales
Contract Assembly
Among the three facilities above, RSP operates six full 30-meter flexible assembly lines as well as additional cellular assembly lines capable of producing hundreds of thousands of components and assemblies per month. We also have the ability to quickly increase our capacity when required. Want to learn more about our product options? Check out our product offerings here.
New Product Development
RSP works with established companies, but we have a special relationship with new start-ups, inventors and entrepreneurs. We are privileged to have worked on a number of very successful crowdfunded projects on Kickstarter and Indiegogo. As entrepreneurs, you understand the instinctive desire to manage, organize and solve issues to turn your dream into a reality. We also know it is impossible for an entrepreneur to be an expert in every facet of the manufacturing process especially when sales, marketing and other departments need your attention. A contract manufacturer like RSP can be your "sidekick" to execute a flawless product while you focus your efforts on building your company.
RSP vs. Our Competitors
If you are comparing RSP to our competitors, make sure you ask the right questions and are comfortable with the answers. We can answer these questions with confidence:
Are my product and your facilities insured?
Do I control my tooling if it is held offshore?
Do all facilities working on my project adhere to fair labor practices?
Is your company financially secure? How long have you been operating?
Do you have experience manufacturing [insert your product here]?
Do you shop my job around to vendors if you don't make it in-house?
How do you protect my intellectual property and design?
Can I speak English with your team in China?
Can you help me with design and engineering?
Do you offer shipping, logistics and warehousing?
Let Us Do the Sourcing
Many companies find themselves exploring foreign markets for additional parts, components and capabilities to complete their products. Unfortunately, these searches can often result in poor quality, project delays, miscommunication and ultimately increased costs. With over a decade of experience working directly with offshore manufacturers, we can navigate the Chinese market for you.
Get Started
As an expert contract manufacturer, we are focused on transparency, and we value our clients' trust when they engage us as a partner. Contact us to discuss your company's strategic contract manufacturing needs.