Responsible Ocean Plastics Sourcing
RSP works with two of the world's premier suppliers of certified, reclaimed, recycled postconsumer ocean plastics.
Oceanworks
RSP has partnered with Oceanworks– a leading global marketplace – as our trusted supplier for certified, reclaimed, recycled postconsumer ocean plastics.
Oceanworks plastics are collected through a global network of organizations and are harvested from oceans, beaches, rivers and coastal shores.
Oceanworks materials are rigorously quality checked and segmented and further supported by accurate labeling that correctly attributes provenance and characteristics, chain-of-custody assurance and supply chain visibility, all on the blockchain. This enables RSP to confidently choose the material best suited to the specific needs for manufacturing the final product and that fits with the story a brand is trying to tell.
Oceanworks plastics are currently available in HDPE, PET and PP (more than 60 base materials), allowing for a wide range of applications.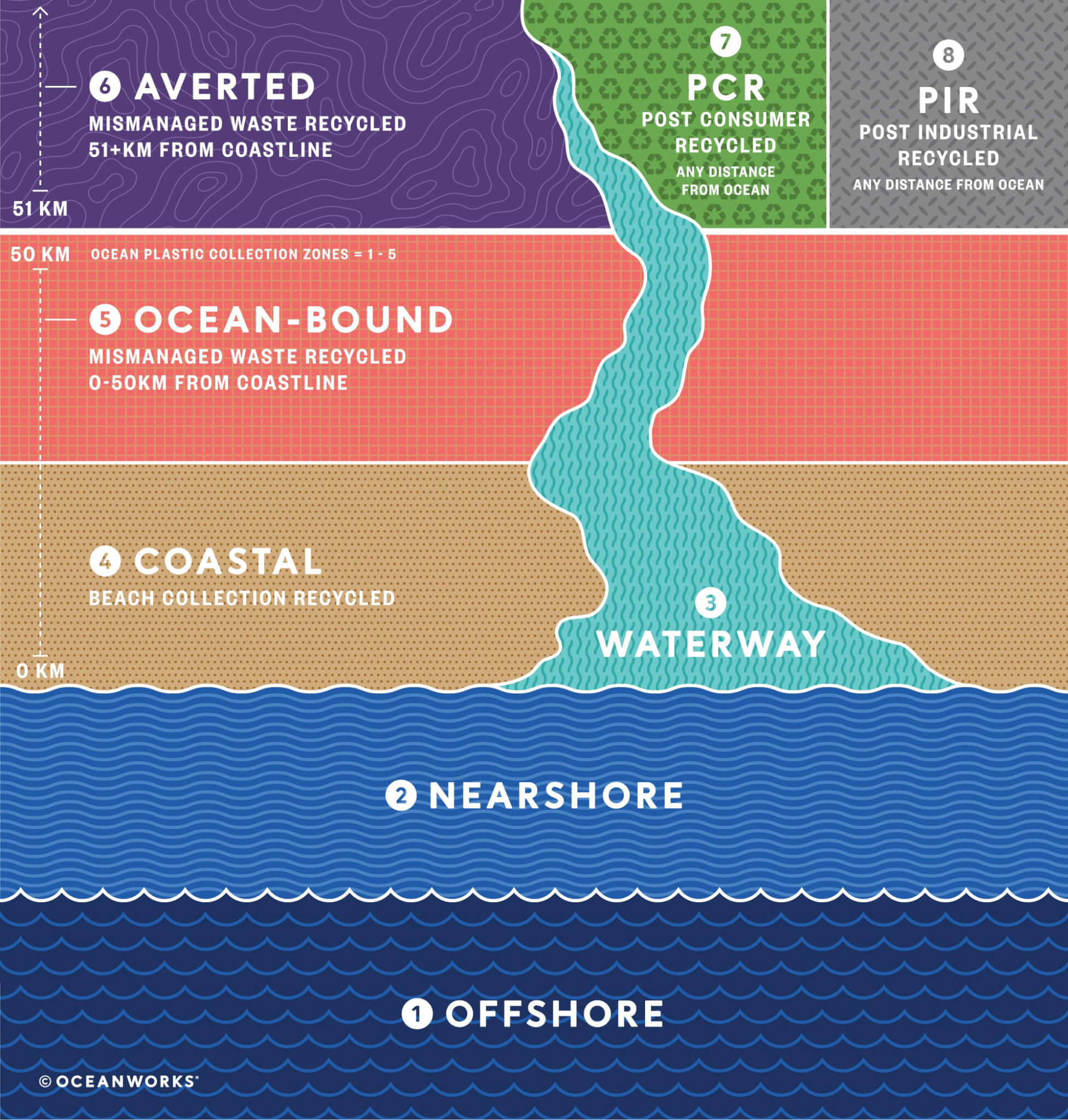 #tide Ocean Material®
RSP also sources ocean plastic materials from #tide Ocean Material, a recycled plastic supplier based in Basel, Switzerland. Tide provides 100% ocean-bound plastic granules, yarn and filament to companies across many industries and is a strong force for social and environmental sustainability and transparency. The company has set up social enterprises that partner with economically displaced seminomadic fishermen to whom #tide pays a fair wage. Partnering with the Jan & Oscar Foundation, a Swiss nonprofit organization, the company further supports these fishing communities by building schools, providing job training and employment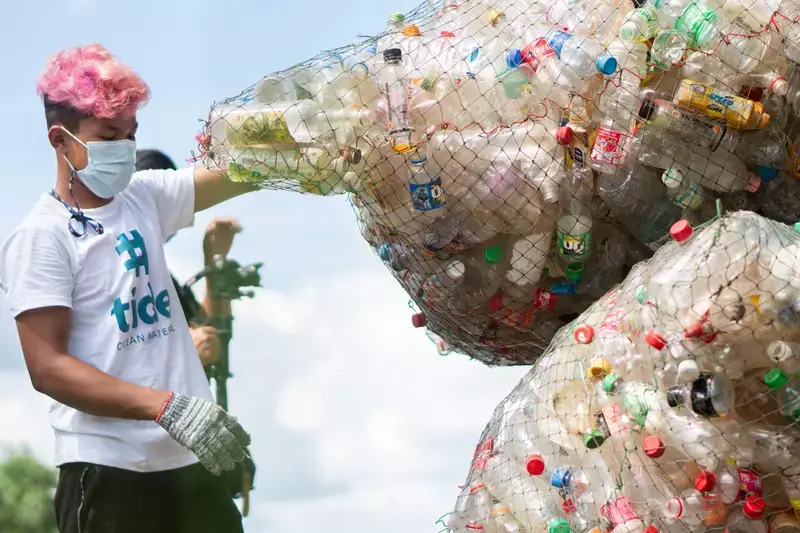 #tide's Ocean Plastic Litter "Repair" Technology
#tide® has developed a proprietary and strictly mechanical (chemical- and virgin plastic-free) method to repair the molecular chain of plastic litter exposed to UV rays, salt water and sand, transforming brittle plastic into a premium second life raw material with a remarkable purity level.
Environmental, Social, Quality and Traceability Certifications
At RSP, we prioritize adherence to international standards that govern business, environmental responsibility and fair labor practices. We are committed to upholding these standards across all aspects of our operations. In alignment with our dedication to transparency and sustainability, our ocean plastics supply partners also follow global supply chain practices that promote traceability and accountability from shore to shelf. This ensures that brands can confidently deliver sustainable solutions that meet key social, environmental, quality and traceability criteria.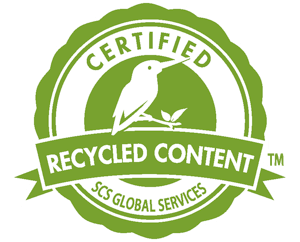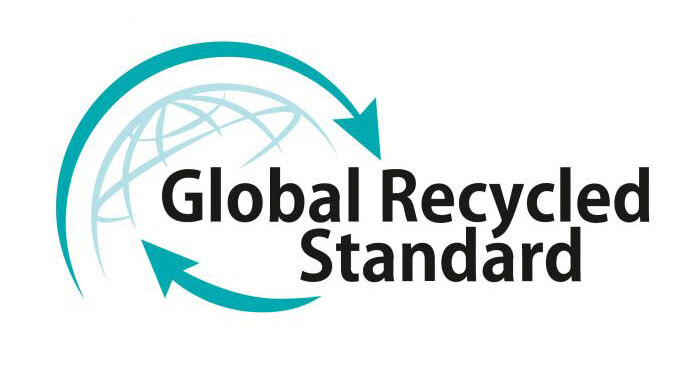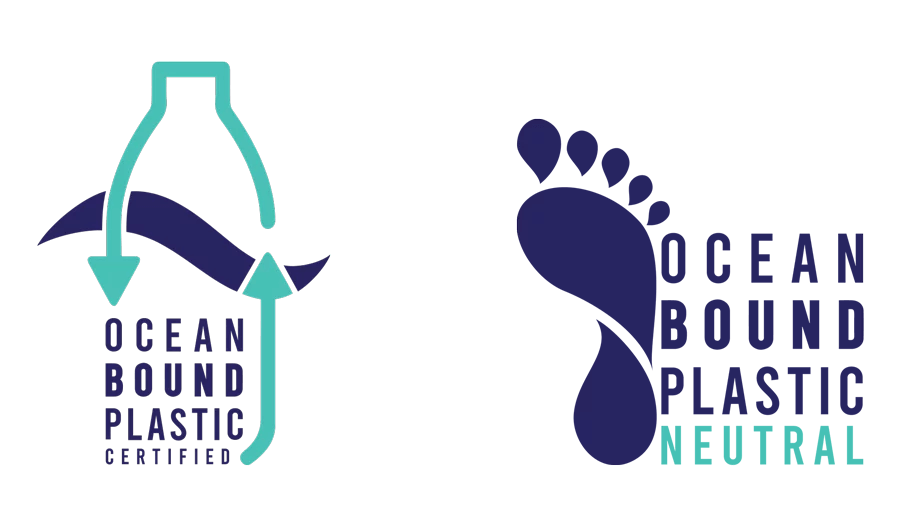 Key Standards and Certifications:
Global Recycled Standard (GRS): We adhere to the Global Recycled Standard, which verifies the chain of custody, environmental impact and recycled content of our materials. This certification ensures that the materials we use in our processes meet stringent sustainability requirements while maintaining transparency throughout the supply chain.
Ocean Bound Plastic (OBP) Certification: Our supply partners undergo verification against the Ocean Bound Plastic standard. This certification guarantees the traceability of the plastics back to their source while also certifying against the use of child labor, ensuring fair working conditions and promoting fair payments for plastic waste pickers. By partnering with us, brands can confidently contribute to a cleaner environment and support ethical practices.
Recycled Content Validation: To provide third-party validation of the recycled content in your products, we offer Recycled Content Validation. This certification authenticates the postconsumer, preconsumer (postindustrial), closed-loop or total recycled content of your products. It ensures that your products live up to their sustainability claims and demonstrates your commitment to environmental stewardship.