What Is a CNC Machining?
CNC machining is the modern replacement of analog devices, in which movement was dictated by turning wheels, levers and cams controlled by a machinist. This earlier process utilized simple scales and patterns that resulted in a lack of uniformity and low precision.
In comparison, CNC machines are digitally controlled using numerical coordinates defining their continuous movement. Digital controls ensure that cutting is uniform and repeatable, resulting in consistent high-quality milled parts. Though CNC machines can be used in combination with other technologies, for the purposes of this article, we will focus on CNC use in subtractive manufacturing processes where computerized controls are used with machine tools to remove layers of material from a stock piece.
RSP has been using CNC machines since 2005 to build plastic injection tooling, silicone molding tooling and fixtures; to fabricate metal components; and to prototype plastic components prior to making production tooling.
Advantages of CNC Machining
There are five primary advantages to CNC machining.
Accurate Tolerances: Many CNC machines today, using modern cutting tools, can routinely produce tolerances of 5 microns (the same size as a speck of dust) or better on mass-produced components. Even tighter tolerances can be achieved for medical devices or aerospace components. In fact, when achieving tolerances less than 10 microns, the limiting factor is often the expansion and contraction of the raw material in the machining environment and not the machine's limitations.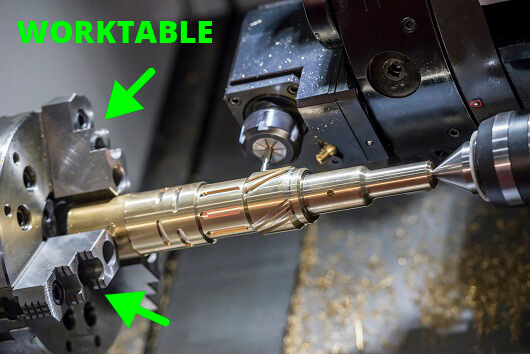 No Fixed Tooling: Plastic injection molding requires a substantial investment in the steel or aluminum tooling needed to mold the first part as well as several weeks or months of tooling production time. On the other hand, CNC machining is a quick-start process requiring no tooling or long setup times. Instead of using tooling for CNC, the component being machined is simply mounted to the worktable. This saves substantial time and money in the setup stage.
Versatility: CNC machines can cut through hard metals such as steel, titanium and aluminum alloy, soft metals like brass and copper and even plastics. While the machine setup and rotation speed of the spindle cutting tools may vary, they can quickly be adjusted. Once you have a CNC machine, you will always find additional uses.
Speed: Once a CAD file is created, it can be loaded to the machine and set up in minutes or hours. Annual improvements in processing times also reduce the machining time, so material can be milled into a finished part in just minutes.
CNC Limitations
CNC machining has a few limitations for certain applications.
Line-of-Sight Material Removal: CNC machining is not well suited to creating a spherical cavity inside of a block of metal. It also can't machine 360 degrees around a component since the item must be attached to the worktable.
Secondary Operations: Cutting tools used actually "chip away" at the surface in a very high-speed motion that creates a wavy pattern on the surface of an object. To smooth it, secondary polishing or grinding is needed, but this can be very difficult and costly for small components.
Waste: Since CNC machining starts with a block of material and is a subtractive process, there is always going to be some waste. While some scrap is recyclable, there is always some loss.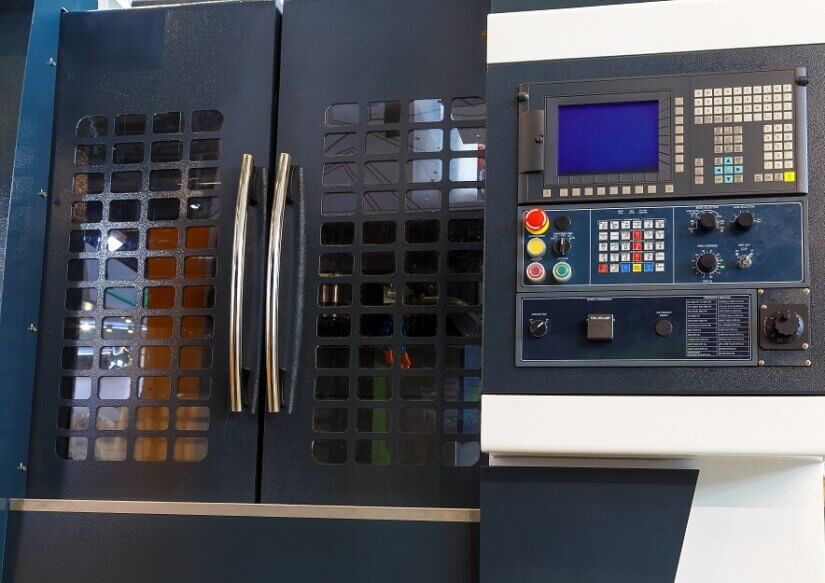 How Much Does CNC Machining Cost?
CNC machining is very affordable for many applications. If you have CAD files that are ready to load into the CNC machine, then the setup time and engineering are minimal. RSP quotes each project individually based on the material being machined and the complexity of the machining requirements, which dictate the type of machine and how much precision is required. Machining rates start as low as $15 per hour and go up to $100 per hour.
Contact us today to see how we can help you with our CNC Machining Services!