We have years of experience working with companies throughout the world, Canada being one of the many. In fact, our competitive advantage is our ability to navigate various international markets.
Our international experience allows us to be the best single-source partner for components, sub-assemblies and even full-turnkey solutions. RSP can assist at all stages of product development from engineering to prototyping to production and logistics, we have you covered. RSP specializes in membrane switches, graphic overlays, plastic injection molding, silicone molding, metal fabrication, assembly and more.
Our sophisticated international supply chain enables us to strategically operate specific production processes to meet your quality, timing and price expectations.
As an expert contract manufacturer, we are focused on transparency, and we value our clients' trust when they engage us as a partner. Contact us to discuss your company's strategic contract manufacturing needs.
---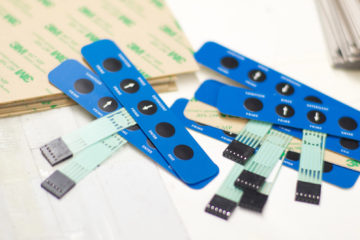 Custom Membrane Switch Manufacturer RSP is a membrane switch manufacturer with operations in the US and China.
Read more