RSP is an official Oceanworks Guaranteed® partner offering products made with certified recycled ocean plastics. Oceanworks® verifies the supply of recycled plastics from oceans, beaches, rivers, and shores. This post is a spin-off of Oceanworks' blog post: What are the top five questions to ask your manufacturer about their ability to work with ocean plastics?
Top 5 Questions to Ask Manufacturer About Ability to Work with Ocean Plastics
What are the top five questions to ask your manufacturer about their ability to work with ocean plastics?
Whether your company has been working with a manufacturer for years or you're on the hunt for a new contract manufacturing partner, introducing recycled ocean plastic into the equation requires an additional round of due diligence. Since relatively few manufacturers have experience with ocean plastic, it's important to investigate their openness to the material and preparedness for handling it.
Asking the right questions up front can uncover some potential red flags and prevent both parties from going too far down the path if major issues seem likely. To get a full picture of a manufacturer's profile when it comes to working with ocean plastic, here are five questions to ask. In the answers below, learn more about RSP's experience with ocean plastic materials and processes, and be sure any manufacturing partner you consider can answer them knowledgeably too.
1. Are you willing to run high-quality recycled ocean plastics through your machinery?
Yes! RSP was an early adopter of recycled ocean plastic material, and we run tons of this plastic through our molding department every week with volumes expected to grow each year.
2. Have you worked with recycled plastic before?
Yes! RSP started using recycled plastics in 2005 when our plastics division was just evolving. At that time, RSP committed to being on the leading edge of sustainability in our industry. Current projects include packaging, blow-molded bottles, utensils, pest control products, and exercise equipment, with many more being added each month. RSP has also done custom blends of not only the recycled ocean plastic but also added biocomposites like hemp, rice, and flax. Tell us what you need!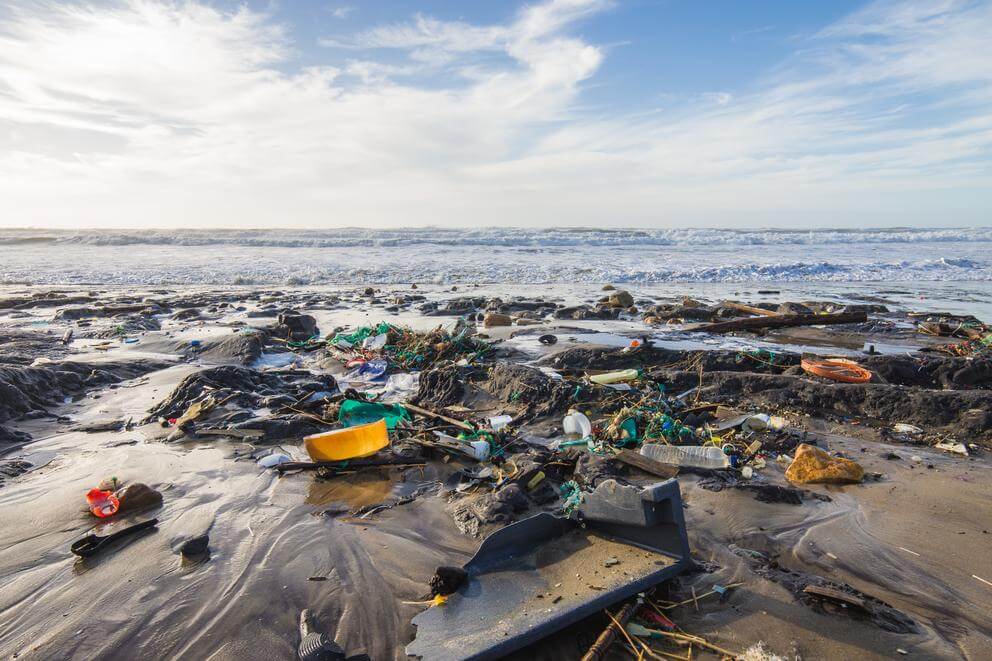 3. What is your experience with imports?
RSP has operating teams in 3 countries and clients in over 40 countries around the world. We are not afraid of importing, exporting, shipping or cross-border transactions!
4. What kind of tooling will you use for sample runs?
RSP has been working with recycled ocean plastic for over 2 years, including experience using a variety of resins, hybrids, and custom compounded materials. We know how to design the tooling for optimal results and also for flexible steel-safe changes if required. If sample-run tooling is necessary, we have aluminum and "softer" steel options that are available to help ramp up production volumes or for testing the market.
5. Do you have experience with blending materials?
RSP has material engineers on-site every day at our facility working on selecting, modifying, and blending the correct resins and materials to get optimal results. This is part of the challenge and reward of working with new materials, and our team has the experience to troubleshoot and find solutions quickly.
Cast a wide net
Even if your company has existing relationships with manufacturers, asking these questions of your current manufacturers is a worthwhile exercise. You might discover that one of your manufacturers is better suited to work with ocean plastic than another, or you could learn that a new manufacturer is really the best fit.
Regardless of the outcome, these conversations are an important step to ensuring that introducing ocean plastic into the manufacturing process goes smoothly and that everyone involved can participate in managing risks and expectations en route to producing a sustainable product that you can be proud of.
Need assistance designing or manufacturing components with ocean plastic? Contact RSP, Inc. today to learn how we can help take your idea to the next level and make it a reality.