PET Plastic Manufacturing Services
PET plastics are commonly used in thermoforming, injection molding of plastic products, and blow molding of bottles and containers. As a PET plastic manufacturer, RSP offers engineering, tooling design and molding of many different PET products. PET plastic is a versatile material suitable for use in a variety of markets, from industrial to consumer, and is food safe. It is also fully recyclable and energy efficient, making it a more sustainable option.
What Is PET Plastic?
PET stands for polyethylene terephthalate. This material is a type of clear, strong, lightweight plastic. Unlike many other plastics, PET is not single use and is 100% recyclable, stamped 1, which is accepted by most community curbside recycling programs. Durable PET plastic products are used every day in food and beverage products, as PET is most often used in packaging, such as bottles for soft drinks, salad dressings, cooking oils, shampoos, liquid hand soap and much more.
Benefits of Manufacturing with PET Plastics
PET plastic is a relatively low-cost raw material that is readily available in the market. In its raw state, PET is a transparent semi-crystalline resin. It can easily be converted or compounded with additives to maximize its performance. Possibilities include:
Making it more or less flexible
Better resistance to solvents and acids
Improved standard temperature range
Adding color
Reinforcing glass fibers
Adjusting gloss finishes
PET is considered an easy-to-work-with polymer that also has high mechanical strength, impact resistance, dimensional integrity and stiffness.
Common PET Plastic Products
PET plastic is most familiar to consumers as beverage containers, but its use is by no means limited to juice or soda bottles and milk cartons. There are many more applications for pr PET plastics. These include:
Containers for consumer packaged goods (cosmetics, food, pharmaceuticals, etc.)
Industrial strapping
Clothing (jackets, sleeping bags)
Protective packaging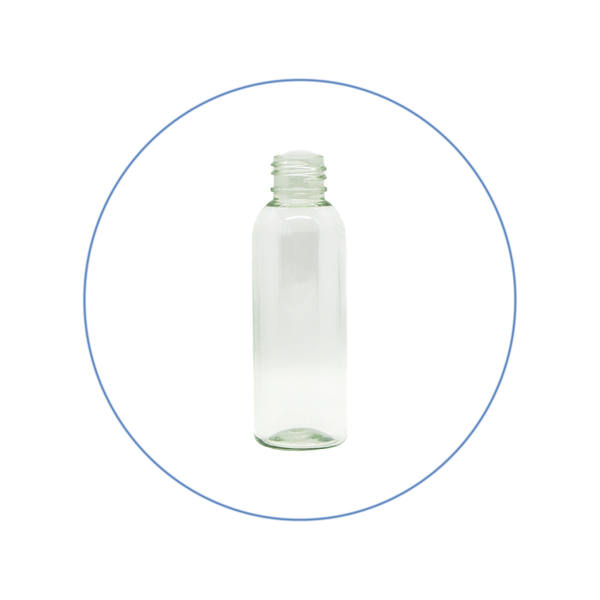 When it comes to containers and bottles, PET is the material of choice over glass and aluminum for several reasons. It is lighter and uses less material than glass, so it is easier to ship and less prone to ls damage in transit. When these factors are considered, PET is surprisingly more sustainable than many people realize.
Is Manufacturing PET Plastic Eco-Friendly?
PET is considered a more eco-friendly and sustainable packaging material than other plastics. While like most other plastics, it is produced from petroleum, PET plastic offers a unique environmental profile over its lifetime due to its excellent strength and recyclability. When you choose PET over other plastics, your customers will be able to do their part by recycling PET-based products locally, bringing the PET material full circle.
PET is exceptional for its capacity-to-weight ratio. This means you can put more product in less packaging while also using less weight and less fuel for transportation. Even with its petroleum base, it compares very favorably when considering all factors to its common competitors aluminum and glass. Because of PET's durability, it is also a good candidate for reuse as a storage container for kitchen or pantry use, extending its life and keeping it out of the waste stream longer.
Frequently Asked Questions About Manufacturing with PET Plastics
Is PET plastic safe?

The FDA and health-safety agencies throughout the world have approved PET as safe for contact with foods and beverages. Over its 30 years in use, there have been extensive studies and testing to confirm its safety. PET does not contain bisphenol-A (BPA) or phthalates (plasticizers). In addition, PET is inert, meaning it is nonreactive to food contact and resistant to microorganisms.
Are there dimension limits for PET plastic bottles?

PET bottles can vary widely in shape and form from standard round models to bear-shaped bottles for honey with thousands of varieties in between. The largest bottle RSP manufactures is five liters in size with outside dimensions of 150mm width and 350mm height. However, the same process can be used to mold much larger items like construction barrels that are over one meter tall.
Are there differences between PP & PET plastics?

Yes! These two plastics are commonly used in packaging food and beverages. They are both recyclable but there are some very important differences to consider.

Clarity: PET is superior to PP for clarity.
Temperature: PP is slightly more heat tolerant, allowing for up to 80°C (176°F) of filling temperature vs. 71°C (159.8°F) for PET.
Impact resistance: PET has higher tensile and impact strength than PP. This means a molded cup, for example, will be stronger with more durability when made from PET.
Oxygen barrier: PET has superior oxygen barrier properties, which allow it to better retain taste and aroma of food placed inside. PP is an extremely poor barrier to oxygen.
Moisture barrier: PP is a better moisture block than PET.
Can you laser cut PET plastic?

Yes! PET can be laser cut and engraved if using the proper equipment. RSP uses 25-to-150-watt CO2 lasers for cutting PET.
How are PET bottles made?

PET bottles are typically made by a blow-molding process. However, before you can blow mold the bottle, you need to start by melting plastic pellets and injection molding the plastic into a parison, a small tube with a hole at one end. The parison is transferred to a blow-molding machine and clamped inside a mold. Once retained, compressed air inflates the parison like a balloon to fill the space inside the mold. The PET plastic bottle is allowed to cool and then removed from the mold.
Get a Quote for Contract PET Plastic Product Manufacturing
Want more information about PET Plastics? Contact us today.