Top-Quality Membrane Switch Coatings
In the 1990s the demand for durable, scratch- and chemical-resistant UV coatings reached its peak. The best method for producing these coatings required curing specialty inks in an inert, oxygen-free atmosphere, and so the UV nitrogen dryer, which floods the environment with nitrogen, became the equipment of choice. Many UV nitrogen dryers also incorporated plasma bulbs at the head of the dryer that cured the very top layer of ink to create a skin that could be controllably wrinkled to varying degrees, offering a wide variety of surface textures from a single ink.
The downside of curing with a UV-nitrogen-type dryer was cost. The equipment itself is far more expensive than a standard UV curing system, and UV nitrogen dryers use large amounts of nitrogen, which had to be purchased in bulk tanks. These costs along with competing technologies including decent standard UV coatings and the use of "wet-out windows" on factory-textured material nearly drove UV nitrogen curing to extinction. It seems the industry in general was willing to settle for a good coating at a low cost rather than a great coating at an additional expense.
---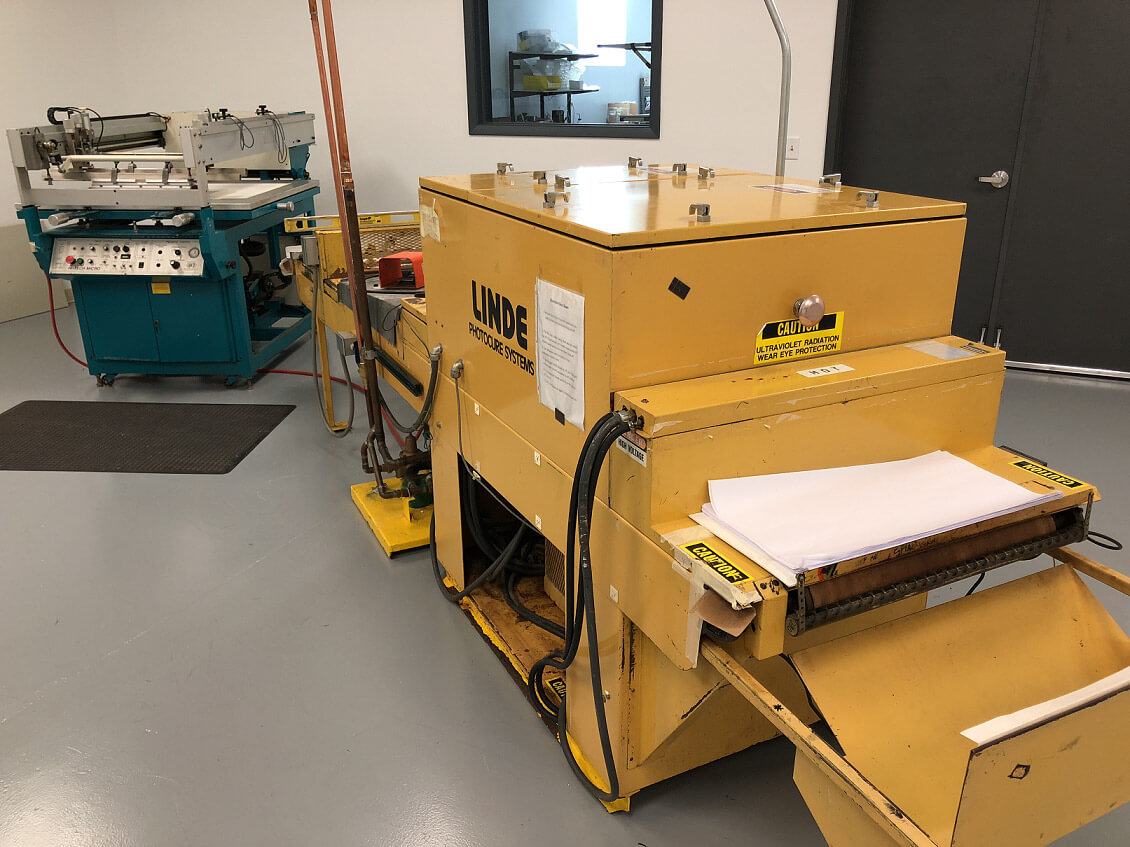 ---
For over 30 years we have been using UV nitrogen hard coats. RSP is one of only a handful of
membrane switch manufacturers
still capable of producing UV nitrogen textures. And we're one of the few companies that produce these high-quality coatings at the same cost as a standard UV hard coat. Some of our customers' most challenging projects, many in the automotive, power, and medical industries, require more than UV hard coat surfaces, and this demand has driven RSP to invest in new technologies to meet their needs. Our on-site nitrogen generators allow us to use the large amounts of nitrogen required for this process at only the cost of running a basic air compressor. RSP has also equipped our China facility with the same UV nitrogen lines that we are running in the US, allowing us to offer a superior product at the most competitive pricing.
The current market for high-quality UV nitrogen textures and hard coats is driven by:
Unique aesthetic quality – the variety of textures produced range from the finest matte to ultra-coarse
Non-marring gloss properties
Scratch and chemical resistance
Applications that require the highest extended surface hardness