RSP is a full-service manufacturing solution provider offering engineering, prototyping and full-scale production. While some clients use only a single service, others, like RSP customer PAQ, utilize all three.
PAQ is a premier pre-roll packaging provider in the USA and Canada. Their product is child resistant (per CFR 1700 standards), water resistant, crush proof and odor resistant. PAQ partners with major brands in the industry that sell millions of products per year, all of which are produced by RSP Inc. at our facilities in China and shipped directly into retailer distribution channels.
How the Manufacturing Partnership Started
PAQ initially reached out to RSP in 2017 for the production of the now industry-leading JPAQ enclosure. RSP provided a quote for production when PAQ was just a start-up in a growing and highly competitive field. However, PAQ clearly had a product that met a market demand, essentially, a childproof multipack for pre-roll sellers.
At the time, the industry had been selling pre-rolls singly rather than in a multipack format. Having a new child-resistant package that stored five pre-rolls instead of one enabled retailers to increase their sales fivefold. It also allowed the end user to purchase and store five pre-rolls for extended periods of time with confidence, knowing the product would be fresh and protected. PAQ had intended to contract another manufacturer directly in China but ultimately chose to work with RSP because we offer a "best of both worlds" solution: USA-based headquarters and customer service plus offshore pricing with our control of several low-cost factories in China.
Perfecting the Product
Once PAQ chose RSP as their manufacturing partner, we began mutually working to improve the product's functionality and saleability, with the end goal of growing sales. RSP conducted a comprehensive review of the initial design. At that time, PAQ had some prototypes made using a prototype tool set. As is typical with custom-made products, the initial samples were not perfect, and some minor adjustments were required to improve the end user experience. RSP thoroughly reviewed the issue and suggested changes that would make the product both easier to open and child resistant per CFR 1700 requirements.
In addition to reviewing design considerations, RSP also tested numerous blends of polypropylene (PP) to find the perfect balance of flexibility and rigidity for good user experience and functionality. PAQ found tremendous value during this period in visiting our factories in China, working on-site to perform R&D with the RSP engineering and production team.
RSP has an open-door policy*, allowing our customers to visit our factories, meet our engineers and employees, and discuss their product directly with the team in order to align goals and efficiently produce a world-class product. These visits were an integral step in the final development of the product to ensure it would be made as envisioned by PAQ. If you are considering using RSP as your manufacturing partner, our open-door policy and general transparency is a great benefit.  *Please note, during the COVID-19 pandemic it might be difficult for some clients to visit our facility.  Feel free to schedule a virtual tour and talk with our team! 
Partnership Success
Since the launch of the JPAQ, RSP has manufactured millions of cases that PAQ has sold throughout the US and Canada. RSP also engineered and developed two new products, the JPAQ Duo and JPAQ Trio, which are slightly smaller versions of the JPAQ that allow sales of two or three pre-rolls per package. RSP engineers based these designs on the principles that made the JPAQ work, and with our partnership and experience, we were able to expedite the engineering and prototype processes, getting the product to market faster than anticipated. Because of these successes, PAQ continues to work with RSP on several new and exciting products slated to come to market in 2021.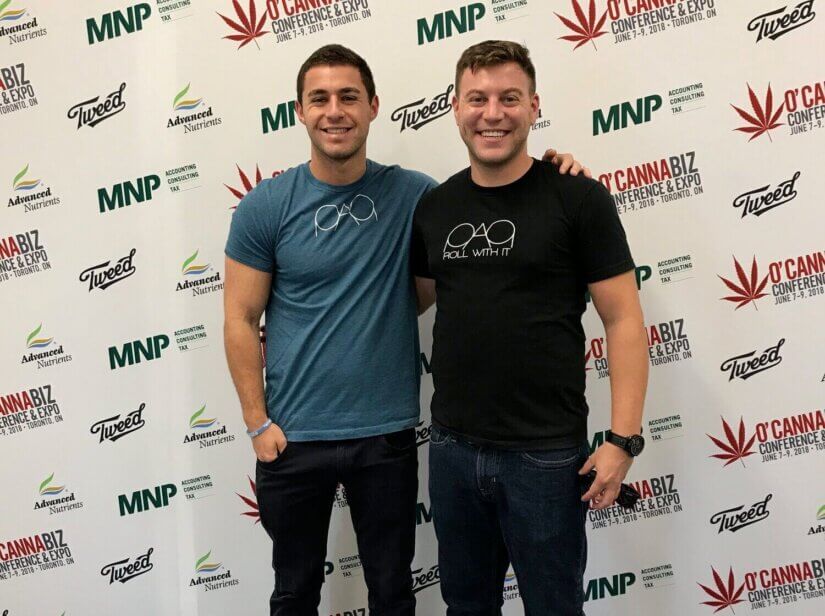 Sustainable Manufacturing
PAQ and its customers are environmentally conscious, so PAQ was excited to see that RSP has partnered with Oceanworks to offer ocean-reclaimed and recycled materials. Through this partnership, RSP and PAQ have already removed 13,838 pounds of plastic from the ocean!
Currently, PAQ and RSP are investigating the long-term use of these materials as well as other eco-friendly blends of material that contain fibrous plants such as hemp, jute and bamboo. If you are considering using eco-friendly material for your product, RSP offers a number of possible durable solutions.
PAQ and RSP have forged a great business relationship, one we are very excited to continue for years to come. Listen to Brett Gelfand, one of the owners and founders of PAQ, attest to our bright future as manufacturing partners in his video testimonial below.
Video: PAQ CEO Brett Gelfand – Testimonial

If you have a product in mind, contact us today to make RSP your contract manufacturing partner. We are more than excited to bring your idea from a thought to a prototype, to full-scale production. Learn more about our prototyping abilities and contract manufacturing with RSP.