During the COVID-19 pandemic, few things were in such high demand as bicycles. Sports Texas Inc., the owner and designer of the Power Cycle, a custom stationary bike, had been developing and fine-tuning their product with RSP since 2017. The Power Cycle is a unique stationary bike in that it leverages an inertial load to efficiently produce results with two minutes of intense exercise over a ten-minute span, utilizing high-intensity interval training to maximize results in a short period of time. It provides feedback on power output so the user can track progress as the bike increases fat burning by up to 43% and increases muscle size, strength and power while developing the user's aerobic endurance.
After three years of development, in early 2020, as the Power Cycle's first production order was placed, the availability of materials for bikes seemed to disappear overnight as lockdown rules required gyms to close and people sought recreation. RSP had to leverage its strong ties and experience in the market to make sure the items on order were procured and locked in for on-time delivery to meet growing consumer demand for at-home exercise equipment.
Aside from leveraging supply chain expertise, RSP assisted with the prototyping and manufacturing of the Power Cycle, including a plastic molded enclosure. Sports Texas Inc. company founder and the inventor of the bike, Ed Coyle, was particularly pleased with RSP's prototyping expertise. "Our experience working with RSP on prototyping was excellent," he said. "Mike Ryan as well as the Chinese employees were attentive to details and responded immediately. Kyle [project manager] and his team interacted with the vendors and went on-site to make sure the modifications we needed were made properly."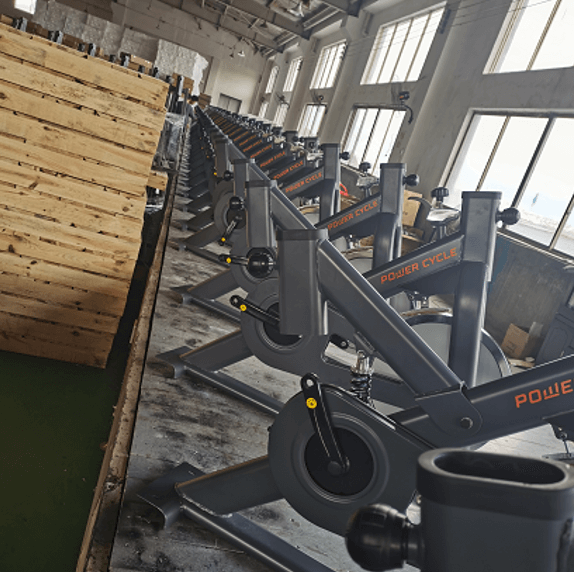 Coyle's innovative product took advantage of RSP's wide range of service offerings to bring the Power Cycle to market during a challenging time. When asked why he contracted with RSP over the competition, Coyle replied, "We chose RSP because they are one-stop."

If you have a product that requires a nimble and versatile contract manufacturer to take your idea from prototyping and design assistance to manufacturing, packaging and logistics, or any step along the way, contact RSP today.
Request a Quote
If you are like any of our customers, you think about your product 24/7. You dream of how it will change the market or maybe you're creating a brand new market. But when it comes to executing the product, you've realized you need some help. And that's where we come in.
Fill out the information below so we can get a good understanding of what you may need from us. We will respond as quickly as possible to your request, however, please allow at least 24 business hours.
Looking for immediate assistance? Call our sales professionals directly based on the timezone that works best for you. English speakers are available at all locations.
---
USA: +1-866-329-1804 – UTC-6: Central Standard Time
China: +86-0755-8366-3414 – UTC +8: China Standard Time
---