In May 2019, Dillon Ambrose, entrepreneur and co-founder of BOX-Ae-RATOR, contacted RSP, Inc. for a quote to manufacture the company's innovative wine-aerating product, the only one of its kind specifically designed to aerate boxed wine.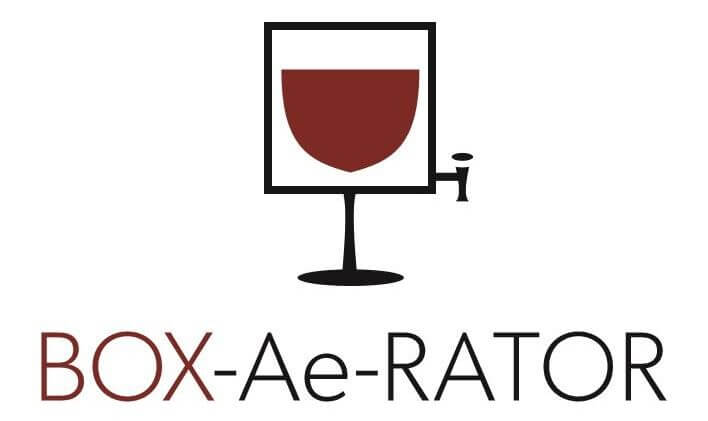 Improving Quality and Drinkability Out of the Box
Aeration, or the process of allowing wine to "breathe" by exposing it to air, has long been a technique wine drinkers use to allow volatile compounds that affect taste to dissipate. When wines breathe, taste improves. Nearly all wines benefit from this process.
As boxed wine, often maligned by serious wine drinkers for its historically poor quality, has seen its popularity surge, BOX-Ae-RATOR saw an opportunity to tap into the market and to help wine drinkers better enjoy their budget-friendly wines. As product quality improves, sales explode, and more and more brands, including some traditional and familiar names, bring their product offerings and elevate the market, boxed wine is shedding its bad reputation. According to Forbes, the industry saw unprecedented growth in 2018 of 14–20%, with the growth trend continuing in 2019 and 20201.
Despite preconceptions about packaging from wine purists, boxed wine protects the wine from UV light, making the shelf life longer and the quality high, and winemakers are taking notice. It also costs less to make and sell and has a fraction of the carbon footprint of its glass bottle counterparts. While the BOX-Ae-RATOR product does cater to the boxed wine market, this versatile product can be used to aerate more traditional bottled or even canned wines.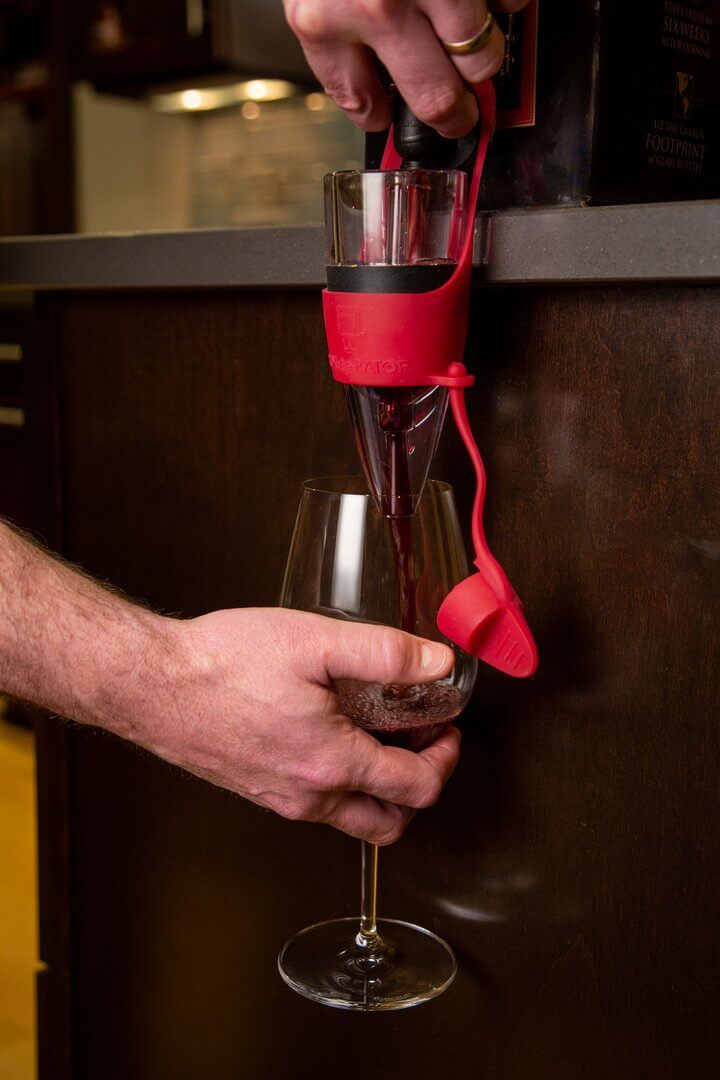 Making the Right Choice for Contract Manufacturing
After evaluating the options, Ambrose and BOX-Ae-RATOR chose RSP as the product's contract manufacturer for a few reasons. For convenience, RSP's location was attractive to Ambrose, as both companies are located in the Milwaukee area. However, RSP is proud to offer the same level of service to local and national customers alike. RSP's wide range of offerings, including engineering evaluation and prototyping services to help make decisions about the product, as well as RSP's dedication to customer service and great pricing, made RSP an excellent fit for BOX-Ae-RATOR's needs.
When asked why he chose RSP for his company's contract manufacturing partner, Dillon said, "We chose RSP because they not only seek to manufacture, they work to partner with you, making a product that I want to sell, but they are proud to manufacture. They seek quality and have pride in the product that they are producing."
---
Learn more about the BOX-Ae-RATOR!
---
Successful Partnership from Prototype to Product
Once BOX-Ae-RATOR chose RSP to be its manufacturing partner, RSP began work on creating the prototype for testing. The BOX-Ae-RATOR product is a silicone cradle that holds a wine aerator inside of it. This cradle is attached to the spout of a box of wine, allowing the user to easily aerate the wine as it is poured from the box. RSP and BOX-Ae-RATOR sat down to discuss the initial product design and needs.
Together, RSP and Ambrose evaluated several options for the design of the product both from an end-user experience and manufacturing standpoint. Through this process, RSP's engineering team reviewed and made small adjustments to the design, coming up with two designs that both teams agreed were worth prototyping.
From there RSP and BOX-Ae-RATOR built a prototype compression-molding tool that made both versions of the product. Once the tooling was built, RSP made samples of each version of the product, and BOX-Ae-RATOR tested both versions and chose the one that seemed to feel and work the best.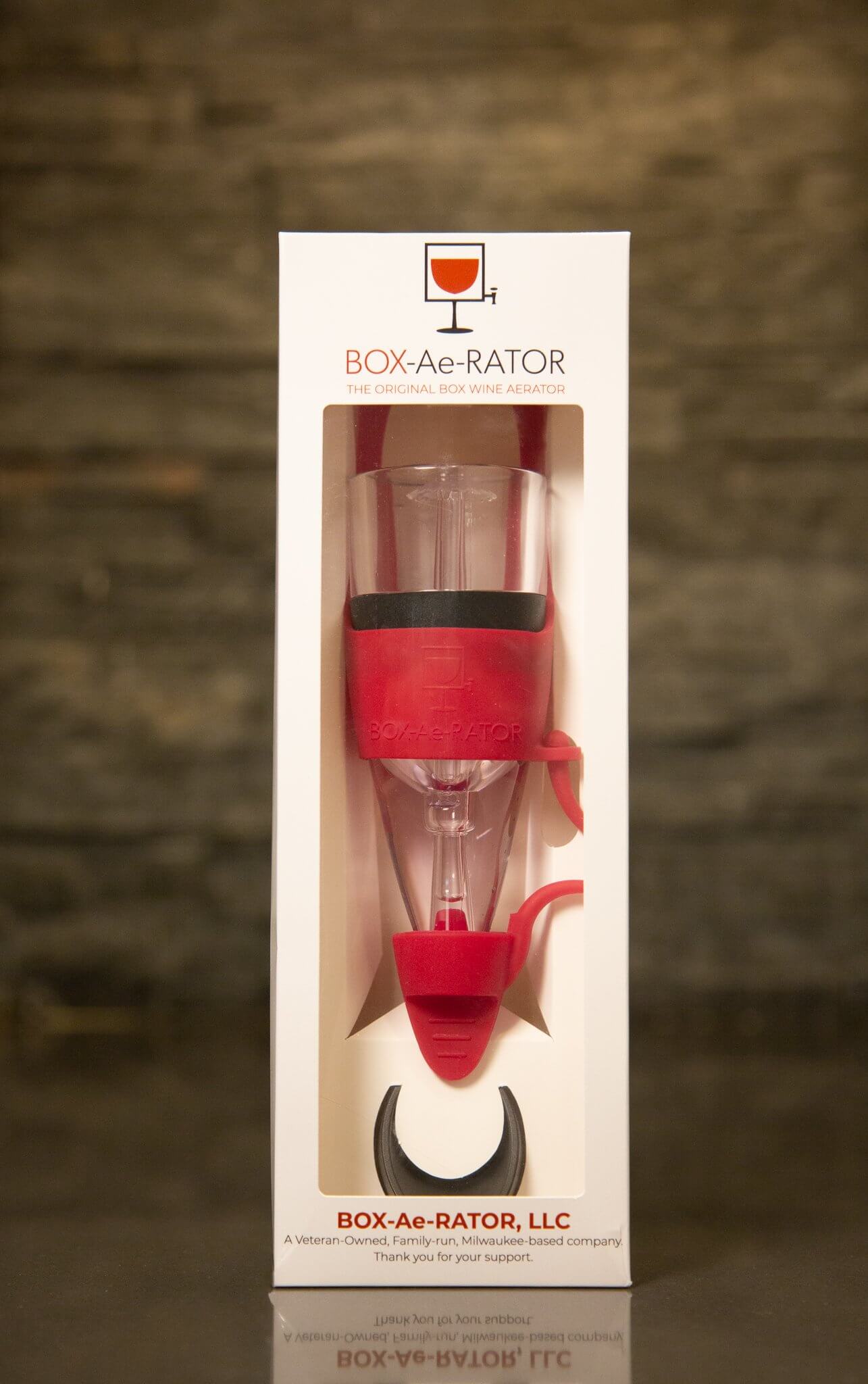 When asked about working with RSP's engineering team during this process, Ambrose spoke highly of his experience. "Our experience working with RSP's engineering team was phenomenal. While I originally came in with a prototype and drawings, RSP partnered with me to make a product that would be able to be mass-produced and ready to tool. RSP tooled and got me prototypes that worked perfectly. RSP was cost-effective and great to work with at every step in this process."
Once the product entered production, Ambrose found that communication and RSP's dedication to customer service were the key to success. When asked about his experience with RSP's production of his product, Dillon said, "RSP has been an incredible partner for manufacturing. On my first shipment, there were some issues, and rather than bow out, they stepped up, fixed the problem, and worked with me to solve the problem for the next time. The next shipment was great, [due] to RSP owning the process and taking pride in its product to its client. Just fantastic."
Inspired to design and prototype your own product but don't know where to start? Contact RSP today to discuss a quote and learn how we can help you take your idea from drawing to reality.
Alex Ledsom, "Boxed Wine Sales Surge Around the World and Will Keep Going," Forbes, May 23,2020, https://www.forbes.com/sites/alexledsom/2020/05/23/boxed-wine-sales-surge-around-the-world-and-will-keep-going/?sh=7df2a5ba6976.
---
Request a Quote
If you are like any of our customers, you think about your product 24/7. You dream of how it will change the market or maybe you're creating a brand new market. But when it comes to executing the product, you've realized you need some help. And that's where we come in.
Fill out the information below so we can get a good understanding of what you may need from us. We will respond as quickly as possible to your request, however, please allow at least 24 business hours.
Looking for immediate assistance? Call our sales professionals directly based on the timezone that works best for you. English speakers are available at all locations.
---
USA: +1-866-329-1804 – UTC-6: Central Standard Time
China: +86-0755-8366-3414 – UTC +8: China Standard Time
---