Watch the Benefits & Experience Ridekick Received from Their China Factory Visit
---
Ridekick is an e-bike accessory retailer based out of Colorado, USA. With their e-bike conversion kit, Ridekick promotes a healthy lifestyle and encourages sustainability through fun and affordable products. Their rechargeable powered trailer attaches to almost any bike, turning it into an e-bike with a lower-cost investment and the flexibility to attach and remove easily as needed.

RSP has been partnering with Ridekick since 2015 and recently were able to work face-to-face with them during their visit to our factory in China. It was a pleasure to be able to spend some quality time with the Ridekick team and to test out the Ridekick and get hands-on demonstrations and feedback.
Ridekick is just one of our many manufacturing partners that have taken advantage of the opportunity to work with our production teams one-on-one on location at our factory in China.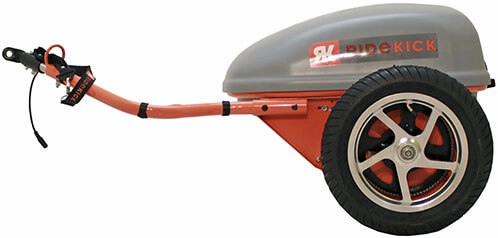 As a manufacturing partner, we continue to provide a strong personal touch to all the fantastic companies we work with, which shows how strong our multi-country manufacturing approach is. With our sales support and headquarters being in the US and our controlled manufacturing facilities in China, this model allows for the best combination of pricing and customer service for our clients.
Are you looking for your next manufacturing partner? Want to see firsthand where your products are manufactured and visit the factory yourself? Then let's get in touch. Head over to our contact us page or to our contact manufacturing page to learn more about what we can do for you.
Don't have a product yet that needs a manufacturing partner? We can help! If you have a product idea that you want to bring to fruition, check out our prototyping page to learn more about how we can take your thought or sketch and take the first step today to make it a tangible product!