With over 50 years of industry experience, RSP is a leading contract manufacturer and trusted partner for brands worldwide. As an end-to-end solution provider, we are here to help every step of the way, from design and engineering, to prototyping, to production and even order fulfillment.
Our unwavering commitment to excellence guarantees our customers the highest product quality, exceptional customer service, shortest lead times and cost-effective pricing strategies.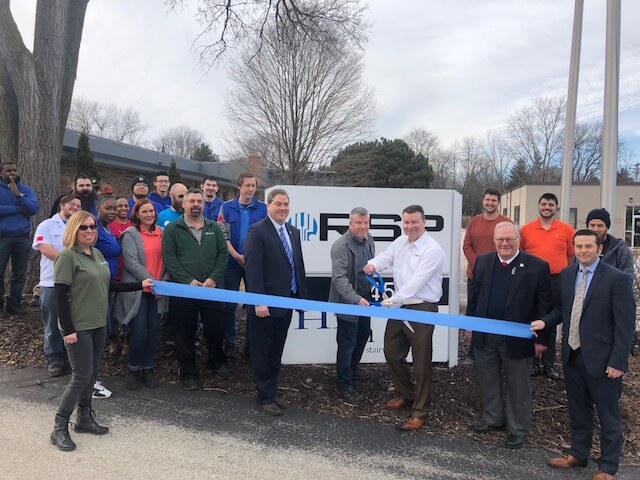 Why Choose RSP?
Extensive Experience:

Benefit from our extensive knowledge and expertise accumulated over five decades. We have honed our skills and processes to deliver outstanding results.

Streamlined Logistics:

We understand the importance of efficient logistics in today's fast-paced business environment. Our optimized supply chain management ensures smooth operations and punctual delivery, saving you valuable time and resources.

Quality:

It's at the core of everything we do. We adhere to stringent quality control measures at every production stage, ensuring every product leaving our facility meets the highest industry standards.

Customer-Centric Approach:

We prioritize our customers and their unique requirements. Our dedicated team works closely with you to understand your needs, provide personalized solutions and offer exceptional support throughout your project.

Shortened Lead Times:

We recognize the importance of meeting deadlines. With our streamlined processes and efficient production capabilities, we strive to provide shorter lead times without compromising quality.

Cost-Effective Pricing:

We understand the significance of competitive pricing in today's market. Our pricing strategies are designed to offer the best value while maintaining product quality and service excellence.

Custom Silicone Molding Capabilities: 

Our skilled team excels at creating custom silicone molds tailored to your unique specifications. Whether you need intricate designs, complex shapes or something more straightforward, we have the expertise to bring your vision to life.

Plastic Injection Molding Expertise:

As plastic molding specialists, we leverage advanced technologies and precision techniques to deliver exceptional plastic components. From concept to production, we ensure the utmost attention to detail and quality.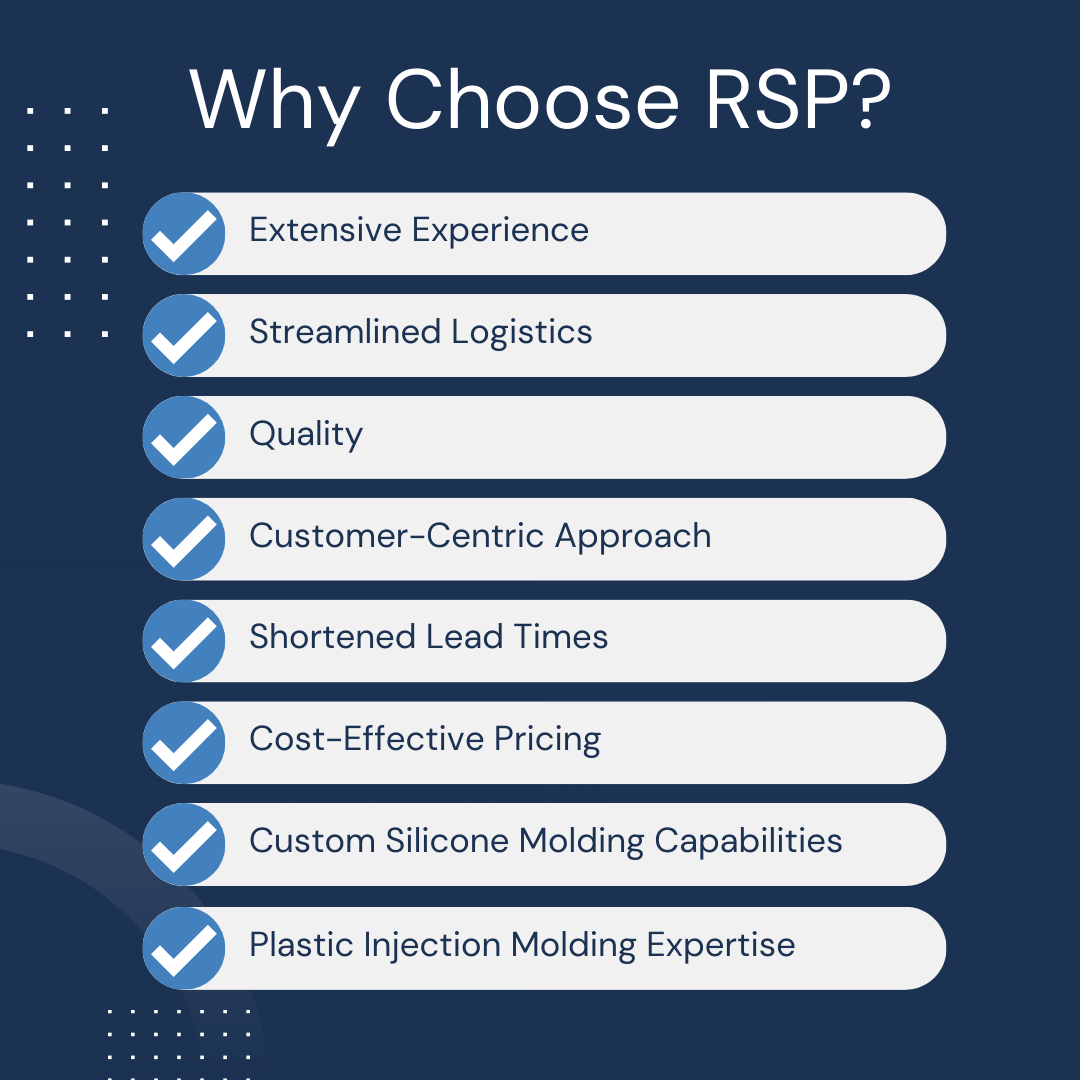 Partner with RSP for Manufacturing Excellence
At RSP, we pride ourselves on being more than just a contract manufacturer. We are your trusted brand partner, dedicated to your success. From concept to delivery, we are committed to exceeding your expectations at every step. Experience the RSP advantage and unlock the full potential of your projects.

Our History
RSP, Inc. began its journey as Ryan Screen Printing, Inc. Founded by brothers Robert and John Ryan in the basement of their parents' house, the company experienced early success. Recognizing the potential, their father, Norbert Ryan, joined the business and played a pivotal role in its expansion, spearheading investments in state-of-the-art equipment.
From humble beginnings, our initial products included real estate signs and advertising banners for Schlitz Brewing. As our reputation for quality craftsmanship grew, we had the opportunity to collaborate with esteemed local businesses including Harley-Davidson, Rockwell Automation, Miller Brewing and Johnson Controls.
Over the years, RSP has evolved into a global, full-service contract manufacturer, proudly providing our customers with comprehensive turnkey solutions for all their plastics molding, manufacturing packaging and logistics needs. Our commitment to excellence, innovation and customer satisfaction remains unwavering.
We pride ourselves on providing the exceptional customer service and efficient solutions of a family-owned business like ours while cost effectively offering a wide variety of products and services at scale.
RSP, Inc. is also a global company, with manufacturing hubs in the US and China. We have extensive international experience shipping to more than 40 countries including the US, China, Canada, Australia, and the UK. We also have expertise across a range of industries.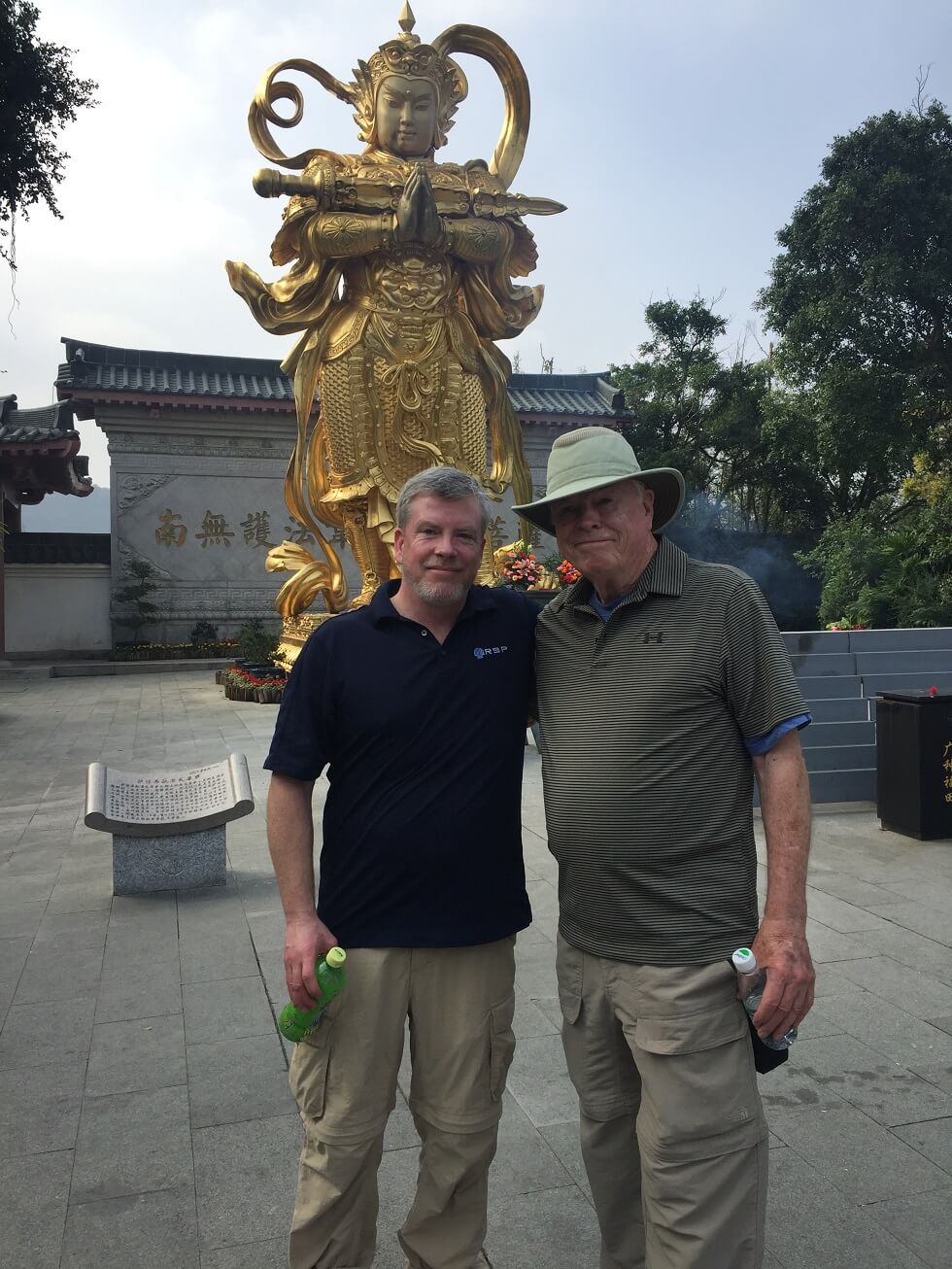 We are transparent and always accessible to our customers, offering site visits in both the US and in China. We invite you to visit our facilities, engage with our engineers and production teams and learn more about our processes firsthand. Our goal is to accommodate your needs and provide you with information and support to make informed decisions.
As part of our sustainability commitment, we research, test and produce more environmentally sustainable plastic products and packaging. We actively explore innovative solutions, including using recycled and reclaimed ocean plastics. By embracing sustainable practices, we aim to contribute to a better future.
Learn more about our sustainability commitment that goes beyond using ocean-bound plastic. (LINK to new sustainability commitment page)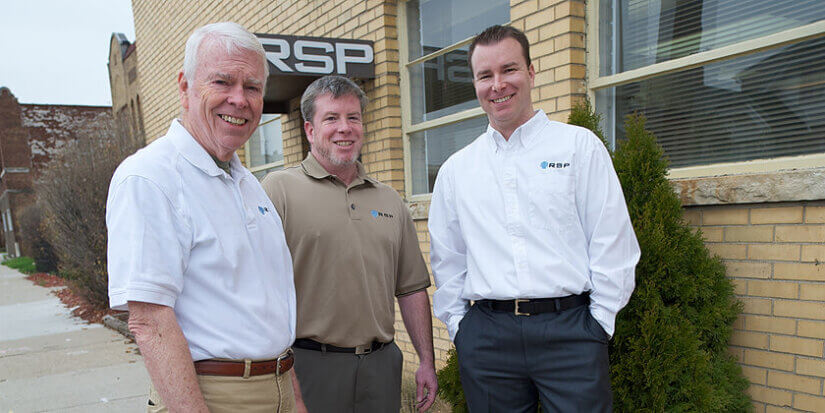 In 2005, RSP ownership and operations were passed to the next generation, Mike Ryan and Paul Ryan. This is a business built on family values, integrity and trust. The new owners broadened the company's offerings to include plastic molding, rubber molding, and electronics. As these new products became a substantial part of the business, the company name was officially changed to RSP, Inc. in 2009 to reflect the variety of offerings while at the same time providing a tie to the company's history.
Our Commitment to Environmental Sustainability in Manufacturing
RSP is committed to sustainable manufacturing practices that reduce environmental impact. We have policies in place to minimize waste, energy use, and resource consumption.
We have implemented the following best practices:
Investment in energy-efficient electric plastic molding machines
Use of flexible manufacturing cells to reduce handling and energy consumption
Installation of a new filtration system to reduce particulate matter
Use of returnable packaging pallets and totes when possible
RSP is also leading the way in studying and testing evolving more environmentally sustainable plastic options including:
Recycled ocean plastic in manufacturing. RSP offers Oceanworks® Guaranteed products utilizing a verified supply chain from oceans, beaches, rivers, and shores.
Use of organic additives that activate in the presence of specific microbes and enzymes found in landfills to help break down plastic when it reaches its end-of-life destination.
Blended bioplastics include hemp, rice, and other fibers to meet the demand for sustainable plastics.

RSP works with our clients on sustainability to help them develop the optimal product for their market and needs.
Learn more about RSP Inc.
Visit our contact page for more info about our locations and business hours...