El Lamps Overview
Electroluminescent Lamps (EL) emit light when material, usually a phosphor, or synthetic phosphorescent substance, is exposed to alternating electrical current. EL Lamps are versatile, but may be best known for their use in devices such as wristwatches, clocks, electronic devices, advertising, instrument panel backlighting and even nightlights.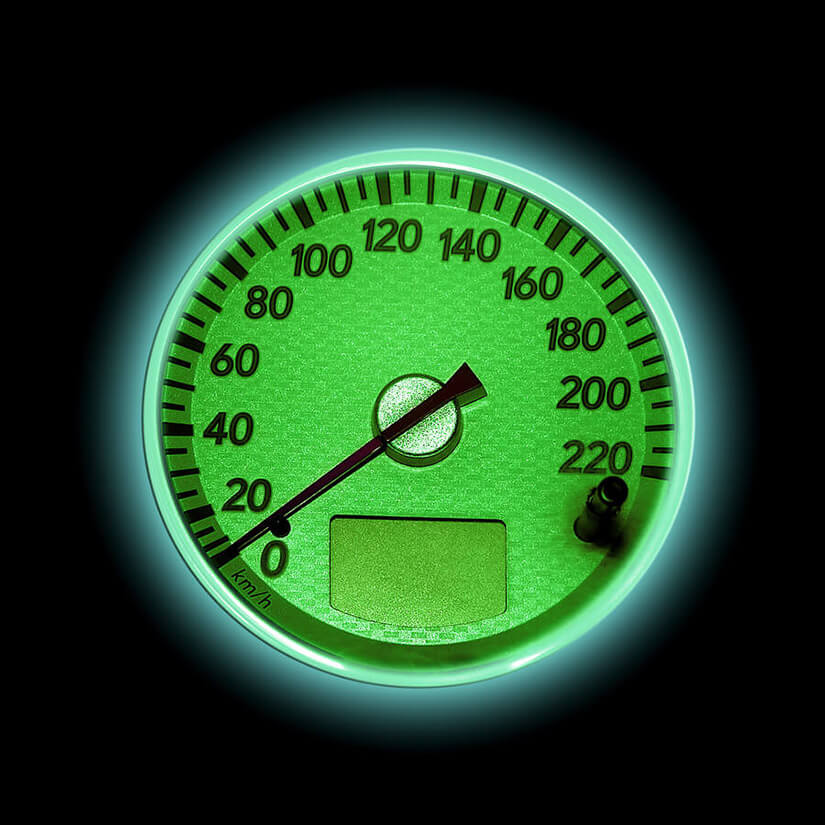 EL Lamps have a half-life of between 3,000 and 5,000 hours depending on the quality of the phosphor used in production and how they are powered.
RSP, Inc. manufactures a wide variety of EL lamp designs, with no minimum order quantities. RSP, Inc. specializes in flat panel EL lamp designs, but can also manufacture rope lights used in decorative lights, DC EL technology, which allows EL lamps to operate on Direct Current, thin film displays and other complex designs.
RSP, Inc. has the expertise to bring a product from concept to realization.
To find out more about RSP Inc.'s EL Lamp capabilities, call 414-546-4417 or send us a message.